Freudenthaler & Mystigrix – Daydrinking In The French Riviera
We just love collaborations, and this is another good example. Freudenthaler teams up with Mystigrix to create a well varied 3 track EP entitled 'Daydrinking In The French Riviera'. The EP title track is a beautiful melodic trip, including chirping birds and a lovely atmospheric sounding pad. 'Passing Through' to us sounds like proper classic house music. Loopy, disco filtered horns accompanied with metallic percussions and a frivolous arp sound. 'Feelings' the closing track leans more to the deeper side with sustained deep chords and sax on top.
Flashback: Argentinian deephouse? Sure, head over to Manuel Sahagun's Rebuilt EP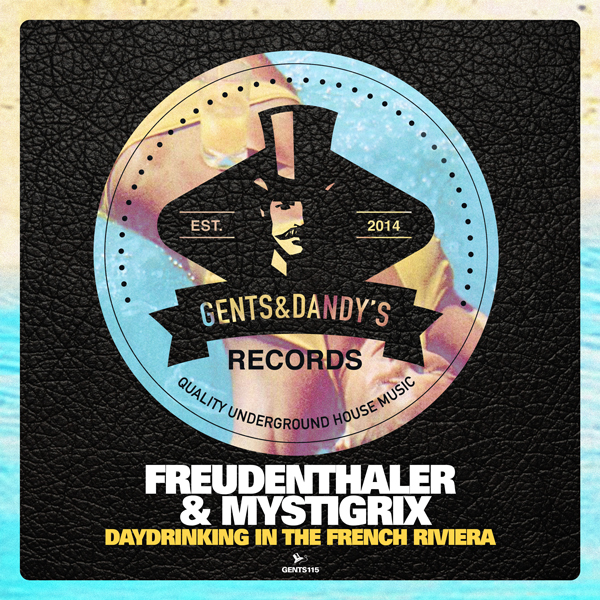 Another beautiful collaboration by Freudenthaler & Mystigrix sees a release.
Both producers involved on 'Daydrinking In The French Riviera' have their own artist profile and discography. Freudenthaler has previously released on Moment Cinetique, Feedasoul and Ltd, W/Lbl. Mystygrix releases have dropped on Boutade, Sure Cuts and Berlin Bass Collective. Next to that he also co-founded/owns the art-collective Conartism in Bremen.
The joint studio effort and inspiration of both artists lead to the creation of 3 really cool tracks which we happily signed and released. Collabs aren't always an easy feature either. You've got to be on the same page somewhat to get a result that both parties are happy with.
Check the SoundCloud preview player down below, or just completely scroll to the bottom for the fanlink and buy it.
More about Freudenthaler & Mystigrix in our artist section
Release dates
Daydrinking In The French Riviera was released as Traxsource exclusive promo on 20th of March and a worldwide release on 3rd April 2020.
Buy and/or stream it here: https://fanlink.to/GENTS115
One response to "Freudenthaler & Mystigrix – Daydrinking In The French Riviera"