Manuel Sahagun – Rebuilt
Manuel Sahagun, the Argentinian DJ/Producer debuts on the label with Rebuilt. 3 tracks of deep house bliss that are comparable with older Kevin Yost productions. From the main EP title track with jazzy syncopated drums and percussion to sample-based Brass Move (great sample, did you spot it?) to closing track Insiste. 3 tracks with an irresistible groove to dance to.
Flashback: Germany isn't all techno, it's also quality deep house, just check Damian Rausch – Between EP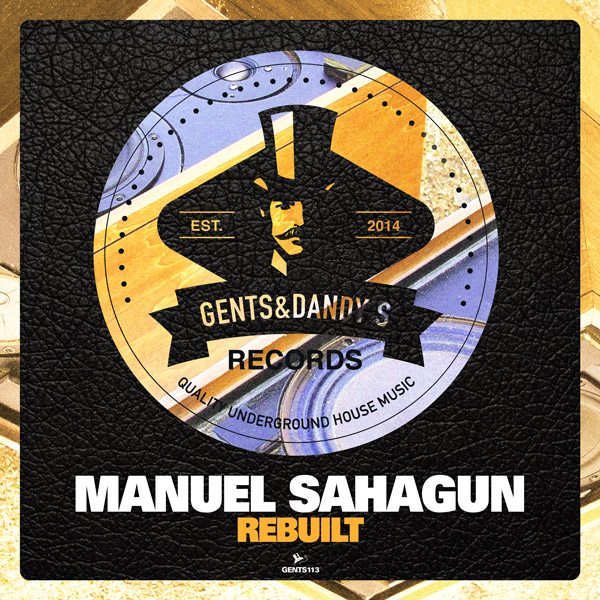 Manuel Sahagun debuts on the label with Rebuilt.
Manuel Sahagun isn't exactly a new kid on the production block. He's got a discography dating back more than 10 years. His productions have been released on labels like Tooman, OFF, Salted or just recently on the well established Freerange. He also has an ongoing production partnership with Christ Burstein. Together they produce under the moniker Los Cabra, pushing a more melodic house (or techno) sound with afro influences from time to time. As a label, we're known for our love for different styles of house. An artist like Manuel is the perfect match, just like his Dj sets. They explore many different flavours of house, blending classic and modern, but always with a touch of funk, some soul and on occasion a little techno. Scroll down to preview his EP, or check the fanlink to all stores and streaming portals.
More about Manuel Sahagun in our artist section
Release dates
Rebuilt was released as Traxsource exclusive promo on 21st of February and a worldwide release on 6th March 2020.
Buy and/or stream it here: https://fanlink.to/GENTS113
One response to "Manuel Sahagun – Rebuilt"