Will Sonic & Iner – Disco Semplo EP
Will Sonic & Iner release Disco Semplo as their first collaboration project.
It's always nice to be presented with a brand new project, especially a collaborative effort of two artists who both have their own sound and career. 'Disco Semplo' is a good example of this. Two tracks of warm deep house music.
Flashback: Belgian wonderboy Max Telaer's 3rd label release Old Fashioned EP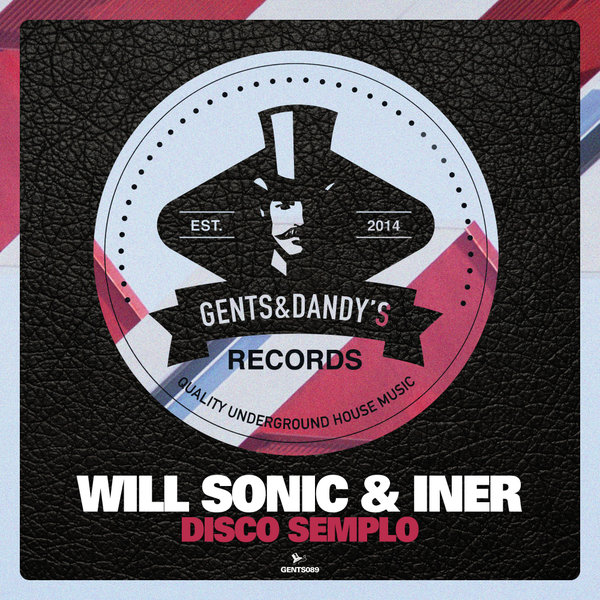 Will Sonic & Iner team up in the studio to release 'Disco Semplo'.
'Disco Semplo' came to be by a collaboration between Will Sonic & Iner. House music knows no borders. From the Riga based Will Sonic, to Saint-Petersburg's Iner. We absolutely love to see people unite to make a joint effort. Trying to push their own limits and reach further. Both have enjoyed previous releases on other deephouse labels in the past. Will Sonic has music out on Sinnmusik, Purveyor Underground & Pogo House, and Iner has released on Inhale/Exhale, Kolour & Sundries.

Back to the current release, Disco Semplo, the main EP title track has a nice and chilled vibe throughout with a sampled bassline and people discussing something. Percussions enter while a brass like sounding chord and short chord stabs intertwine. 'Make Me Feel' has a deeper and moodier feel with a more complex bass guitar line, and carefully choosen, reworked samples.
More about Will Sonic & Iner in our artist section
We're very pleased to have secured a première for 'Make Me Feel' with our Mexican friends of House Salad Music and have uploaded the preview of 'Disco Semplo' on our own channels. Check it out in the playlist down below.
Release dates
'Disco Semplo' is set to be released as a Traxsource exclusive promo on 15th of March and a worldwide release on 29th of March 2019.
Buy and/or stream it here: https://fanlink.to/GENTS089
2 responses to "Will Sonic & Iner – Disco Semplo EP"