Support for Swingin Times EP keeps early momentum.
The Swingin Times EP maintain's the early momentum and gains more support on the release with the original mix and Sebb Junior remix making it into the top 10 best selling Gents and Dandy's tracks on traxsource.
Crafted together by the Gents and Dandys head honcho 'Khillaudio' this Jackin house track instantly leads you on to the dancefloor with its jazzy swing influences and a rolling funky ass bassline that gets your feet moving.
The EP also features's remixes from Sebb Junior and Das Carma. Sebb Junior drops deeper and takes on a more filtered mellow vibe, whereas Das Carma goes down the route of a more heavier jackin sound to give the EP a nice balance.
I caught 5 mins with Khillaudio to get inside his head and find out where the idea for the track came from: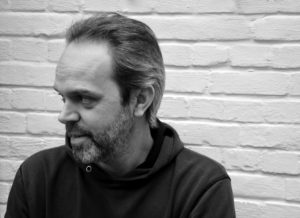 "I was just

jamming, to be honest, and messing about with some samples that I recorded and it turned into this uptempo filtered jacker. The vocal chops added extra punch to the rest and the end result once they were added made me quite happy with it all.

"
"it's a track by myself that I really like to play – even after hearing it 100 times. That's usually something that doesn't happen as I'm tired of hearing my own tracks that I make, by the time they get released."

"I also sent this around to just a couple of DJs a year ago and they were all unanimous in saying this could fit the Robsoul sound or DJ Sneaks 'I'm a House Gangster' imprint, so there was a slight hint there that this release could have some legs."

Early promo support rolled in from heavyweights such as Mark Farina, Tony Humphries, Gramapohendize and Josh Butler to name a few and all this support for a track that materialised out of no particular directive or style.

Touching on the level of feedback and response from the Swingin Times EP Khillaudio said:
"It's just amazing to see these big DJ names praising it really. Also, the track was played on Traxsource live mix by 'Ritmo Du Vela' from Mexico. Then there's the messenger messages, lots of them from DJ's in every corner of the world praising the EP! Of course I won't take all credit for it, as the single was coupled with 2 nice remixers in Sebb Junior who I think does a fantastic job every time and 'Das Carma' who are really carving out a nice sound between them."

Swingin Times is out now on general release at the following stores:
Traxsource: bit.ly/TS-GENTS069 | Beatport: bit.ly/BP-GENTS069 Juno: bit.ly/JD-GENTS069 | Whatpeopleplay: bit.ly/WPP-GENTS069 iTunes: apple.co/2Kz0xnj | Spotify: spot.fi/2HRiqSB
Remember to bookmark the page http://gentsndandysrecords.net/ to get the lowdown and stories behind the label and releases.
One response to "Support for Swingin Times EP keeps early momentum."