Col Lawton – You Can't Take It
Col Lawton has got to be one of the hardest working upcoming producers of the past 2, maybe 3 years. He burst onto the scene, and has been putting out so much new material it's hard to keep track. Quality of his productions has gone up and this was noticed by other label owners. He signed some stuff to Atjazz which is kinda big. Finally, after declining a couple of his demos – just because they didn't fit our sound – we've got him onboard with You Can't Take It.
Flashback: Check out Italian house maestro Di Saronno – I Don't Know Why I Love You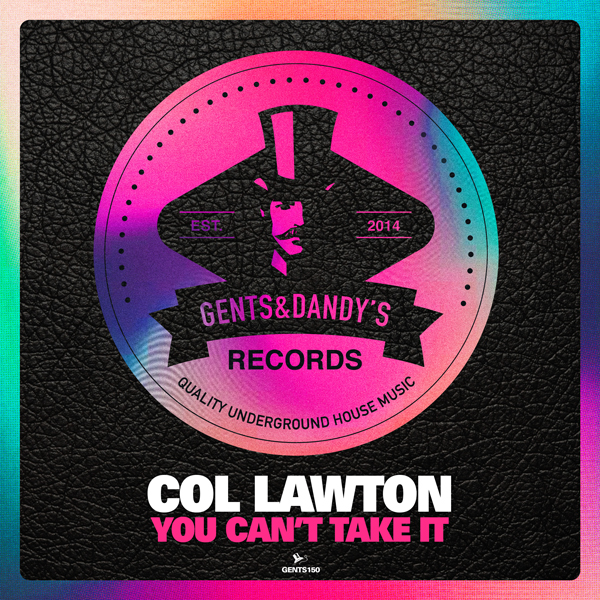 Walk To Your Own Beat
Col Lawton's debut on the label is a fact. After plenty of demo submissions we finally agreed on the two-tracker You Can't Take It with on the flip Walk To Your Own Beat. The latter title is exactly what Col does. He's been 'all-in' for the past 2 to 3 years broadening his network, improving his skills in the studio and as a dj/labelowner, being actively involved in the scene. He's got a broad range covered with his tracks although most could be easier categorized as 'sounds like Naked Music' (which are his own words). We'll let you decide 🙂

Be sure to check the SoundCloud preview player down below, or just completely scroll to the bottom for the fanlink and buy it.
More about Col Lawton in our artist section
Release dates
You Can't Take It was released as Traxsource exclusive promo on 20th of August and a worldwide release on 3rd September 2021.
Buy and/or stream it here: https://fanlink.to/GENTS150