Morgan Everett – My Rhodes Is Beautiful EP
French producer and dj Morgan Everett from Nantes delivers 2 track Ep 'My Rhodes Is Beautiful' including a 3rd free download track. From the relaxing deep EP title track over a more sampled filtery 'Confession On The Sofa' to the George Duke edit that is 'Cui Cui'.
Flashback: Platzdasch – Two Decades (Decade Two)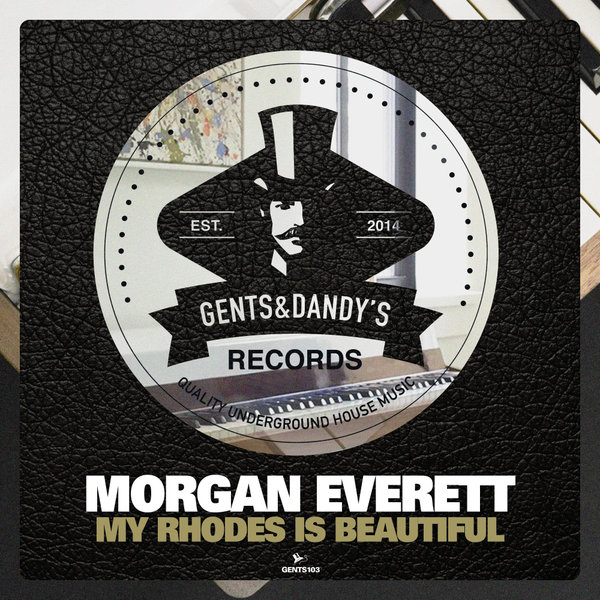 Morgan Everett's Rhodes is beautiful
We can't deny it that the EP title track 'My Rhodes Is Beautiful' is a beauty. Warm bass, moody Rhodes chords and subtle transitions lead the track towards a break where everything is broken down back to the Rhodes. Strings and percussion with the vocal 'Yeah' lead up to the continuation of the track. So smooth and so deep. 'Confession On The Sofa' utilizes some funky samples with a lot of filtering. A cool vocal chop is added to make it sound more happy and uplifting. Also included is Morgan's edit of a George Duke classic, renamed to 'Cui Cui'. (download added below).
More about Morgan Everett in our artist section
We've secured a première for 'Confession On The Sofa' via Berlin House Music, uploaded our own preview of 'My Rhodes Is Beautiful' and agreed with Morgan to add a free download track 'Cui Cui'
Release dates
'My Rhodes Is Beautiful' is set to be released as a Traxsource exclusive promo on 27th of September and a worldwide release on 11th of October 2019. Buy and/or stream it here: https://fanlink.to/GENTS103