Crowd Control – If You Like
Crowd Control, a known name in France, releases single 'If You Like' with 3 remixes from Criss Korey, Lux Experience and B&S Concept. If You Like is a classic sounding house cut with some explicit lyrics chopped and looped up underneath. This is a sure-fire floorfiller!
Flashback: On the remix here, but check his original work: Criss Korey – The Rhodes EP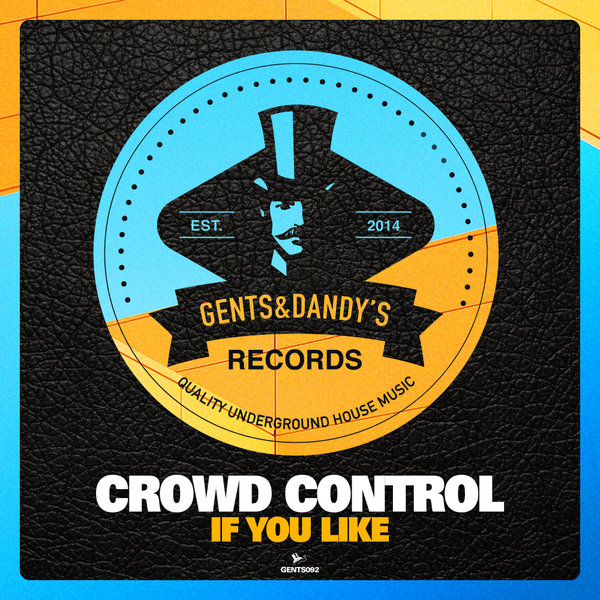 Happiness Therapy boss Crowd Control releases 'If You Like'.
Simon Blondeau aka Crowd Control has supplied us with a corcker of tracks. Explicit lyrics under a classic house formula always works and that's what describes 'If You Like' best. From start to finish, deep yet cheerful with the pianochord stabs and the vocal 'Scream out loud, what's my name? If you like the way I hold it in my hand' it's only a matter of seconds before a punter hears it and spurs on the crowd to sing along. Hands in the air!
Then we've issued out remixes to Italy's Criss Korey, Norway's Lux Experience and our favorite French duo B&S Concept.
More about Crowd Control in our artist section
The original mix was succesfully premiered on all of Houseum channels and has racked up close to 150K plays ion YouTube. Lux Experience remix got premiered by Gazzz696, B&S Concept's remix got support from Novaj and Criss Korey's remix did get featured on the Maslow Unknown YouTube channel. Check all previews on the player down below.
Release dates
'If You Like' is set to be released as a Traxsource exclusive promo on 26th of April and a worldwide release on 10th of May 2019.
Buy and/or stream it here: https://fanlink.to/GENTS092
One response to "Crowd Control – If You Like"