22 Weeks – Keep On Moving EP
22 Weeks – Keep On Moving is an EP from our Belgian friend Raf Van den Dries. It holds 3 tracks that are equally powerful even though they're all a different style. Think Garage & Jackin House, with small Tech influences.
One thing is sure, they are all 3 peaktime floorfillers.
Flashback: Garage House from Amsterdam, check Lombard Street – Deep Flow EP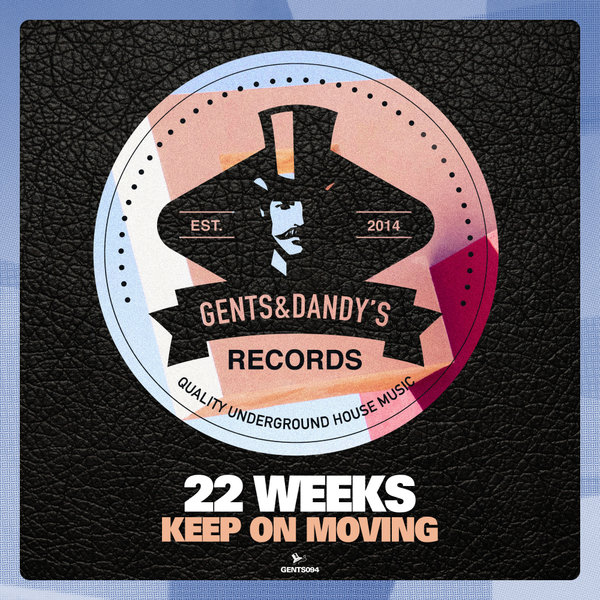 Belgian producer 22 Weeks keeps on moving
22 Weeks is a project that initially started as a duo. Formed by Raf Van den Dries and Kim Van Craen. After a couple of solid releases on Large, House Cookin and our sister/brother label Crooks & Villains Records they've split up and only Raf kept producing under his 22 Weeks moniker. He then went on to sign releases and remixes to DVINE and No Fuss, before sending us his 'Keep On Moving' EP. It's no doubt that 22 Weeks likes peaktime house cuts, considering his DVINE signing, and it's reflected in this EP. 3 powerful, groove laden – somtimes tech house tinged – belters of tracks. All of them slightly different in style, deep, garage and jackin house vibes.
More about 22 Weeks in our artist section
Have a listen to this jam-packed EP on the soundcloud player down below, and get ready for the weekend, these grooves move!
Release dates
'Keep On Moving' is set to be released as a Traxsource exclusive promo on 24th of May and a worldwide release on 7th of June 2019.
Buy and/or stream it here: https://fanlink.to/GENTS094
One response to "22 Weeks – Keep On Moving EP"