Platzdasch – Two Decades EP (Decade One)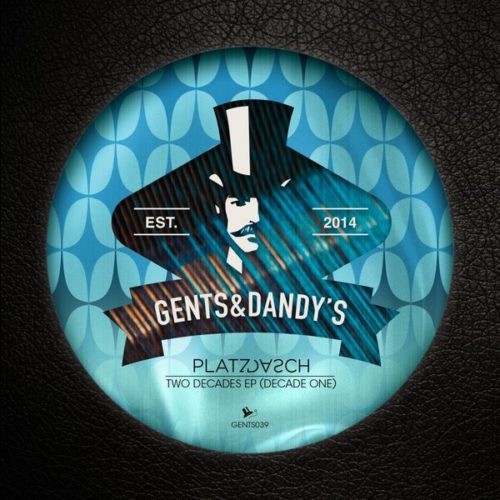 Hailing from Krefeld, Germany producer (David) Platzdasch makes his Gents & Dandy's debut with his Two Decades EP. The title, and material reflects on his 20 years of involvement in dance music culture.
Platzdasch's musical history began in 1996 with the release of the project Silk City on MORE and continued with several solo releases partially under his alias David Martin. Followed by further records in the late 90's on Honolulu United, Draft Recordings and Blaou Sounds.
In 2000 he founded Soul Glow together with Thomas Staats. Their work culminated in the release of the album We Come Along on Draft Recordings in 2003. After some years of a break in 2014 he got back into the game and just had a track released on a VA 12″ by Masterworks Music.
Slip forward to current day, and Platzdasch presents some of his strongest, and most honest work to date. 4 cuts of deep, sophisticated house music with their foundations set in the past, but their eyes firmly on the future. This EP has been split up in two, and these are the first two tracks.
Stream:

Grab your copy at Traxsource:

or alternatively shop here:
Beatport: http://btprt.dj/2e26zxe
iTunes: http://apple.co/2eXIgVm
Juno: http://bit.ly/2fkA2bB
WhatPeoplePlay: http://bit.ly/2fArQz7
Trackitdown: http://bit.ly/1rg2R9t
Google Play: http://bit.ly/2fWuy6a
Follow Platzdasch on:
Soundcloud
Facebook
One response to "Platzdasch – Two Decades EP (Decade One)"